Resources > Glossary > Tax matters
Income tax 101
It's important that participants comply with and understand the US tax law and filing requirements of the J-1 visa. Failure to file tax returns may be constructed as a criminal act by the IRS resulting in the termination of your current SEVIS record and future ability to return to the US.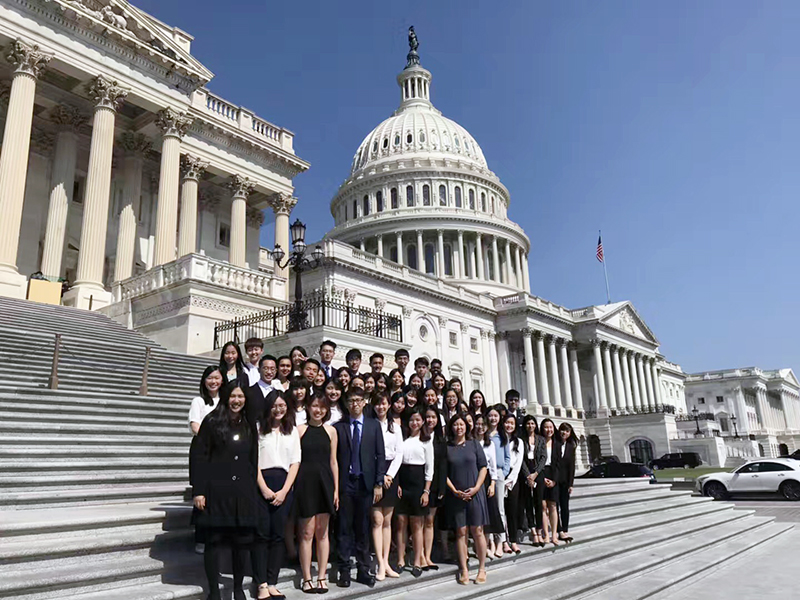 Key takeaway
In the US, income is taxed by the federal, state, and local governments. Tax rules and burdens vary by location. The tax year runs from Jan 1 through Dec 31. Annual tax returns are due April 15.
US-sourced income.
Every J-1 visa holder has a tax filing obligation and is required to pay tax on any US-sourced income s/he has received during his/her stay in the US. It's the law. J-1 visa holders pay tax on all the income that they earn from US sources:
Income earned from working in the US

Stipends, awards, grants, and fellowships

Other income earned from US sources, e.g., bank interest

Tax rules vary by location. Some states and cities have a higher tax burden on income tax than others. Depending on the location of the internship, each participant pays up to four types of tax: (a) federal tax, (b) state tax, (c) FICA, and (d) local tax.


Highest taxed states in 2022: CA (13.30%), HI (11%), NJ (10.75%), OR (9.90%), MN (9.85%), and NY (8.82%)

Check out HERE for Publication 519 (2021), US Tax Guide for Aliens

Tax residency status. Generally, J-1 visa holders are considered "aliens" of the US for tax purposes. There are two types of aliens: resident (RA) and nonresident (NRA) aliens. RAs are taxed (in the same manner as US citizens) on their worldwide income, and NRAs are taxed on their income form US sources. If a J-1 alien meets the Substantial Presence Test, s/he will be considered as "US resident alien." In reality, most J-1s are NRAs.


NRAs are taxed only on income earned inside the US, e.g., wages, stipends, and bank interests, and/or income that is effectively connected with a US trade or business.

Check out HERE for tax rules for J-1 visa holders

Stay tax compliant. It's important to stay compliant with the tax law and file tax returns in time. While delays can lead to fines or penalties, intentionally fail to file a return is considered a crime [USC 26 Part 7203] and can impact the status of your current visa and your future ability to return to the US.


FUSIA does not have the expertise to provide advice or assistance on tax matter. Information in this section is for general guidance only and should not be utilized in lieu of obtaining professional tax and/or legal advice.

File it on your own or use a tax software specializing in J-1 taxes, e.g., Sprintax or Taxback

How, when and where to file? Most (90%) Americans file their individual tax return electronically. For tax filing by mail, send your individual tax return to the IRS by state. The default deadline for the annual tax return is April 15 of the following year.


Intern in the US in 2022, file by April 17, 2023

Intern in both 2022 and 2023, file by April 17, 2023 (for 2022 income) and April 15, 2024 (for 2023 income).
Common questions
What is the IRS?
The Internal Revenue Service (IRS) is a United States government agency responsible for federal tax collection and enforcement matters.
Can J-1 interns/trainees claim standard deduction?
No. J-1 interns/trainees are nonresident aliens who cannot claim the standard deduction. Students and business apprentices from India may be eligible to claim the standard deduction under Article 21 of the U.S.A.-India Income Tax Treaty.
How do I complete Form 8233?
Print or download Form 8233. You will also find both the official IRS instructions, as well as simplified instructions, on completing the 8233. Be sure all fields are completed appropriately.
What is a Revenue Procedure Letter (RPL)?
A Revenue Procedure Letter is a supporting statement to the Form 8233 and is required by the IRS for most, but not all, tax treaties. The RPL is a series of statements dictated by the IRS used in justifying your eligibility for exemption from Federal tax withholding. If the tax treaty of your country of residence requires an RPL, you must sign the RPL and submit it along with Form 8233. If you cannot complete the RPL because the statements on the RPL do not apply, then you cannot claim benefits from the tax treaty provisions. If your country's tax treaty requires a Revenue Procedure Letter (RPL), your Home Department Coordinator will supply you with the appropriate one for your tax country. This letter justifies your eligibility to be exempt from Federal tax withholding. Fill out the RPL and submit it with the Form 8233. If Form 8233 and RPL (if applicable) are not submitted fully completed, Federal income tax will be withheld, and no refund of any Federal taxes will be granted.
What is a Form DE-4 and do I have to fill it out?
Tax Treaties apply to Federal taxes only; you are still required to follow State tax requirements. The DE-4 Form is the tax withholding certificate for State of California Taxes and there are no restrictions to what you may claim on this form. Filing this form is optional. If you don't file a DE-4, the same allowance you claimed on the NRA W-4 form will be applied to State of California taxes.
When will I receive Form W-2 from my host?
Hosts are required to issue Form W-2 by January 31. W-2 forms will reflect the total stipend received for the previous year, and the amount of taxes withheld. J-1 interns/trainees should contact their host employer if they have not received a W-2 immediately.
What's the difference between Form 1040 and Form 1040NR?
IRS has two different processes (forms) which can be filed. US Citizens and Resident Aliens are required to file a
Form 1040
(or the 1040A or 1040EZ). Nonresident Aliens are required to file a
Form 1040NR
(or the 1040NR-EZ).